For almost 20 years we have supported businesses in improving safety standards and increasing efficiency of work.
We specialize in clear, distinctive and pemanent marking of warehouse and production facilities. We strive to improve the precision of labour organization. It is a basis of repeatability of activities, high quality of processes and safety of employed workforce.
Marking of communication routes
Marking of storage areas
Marking with special and warning signs
Marking of loading ramps and docks
Marking of workstations
External and internal marking
Marking of pallet, shelve and automatic racking.
Marking with special signs
COMPREHENSIVENESS
Design, production, execution and service.
PROFESSIONALISM
Well organized
and well equipped teams.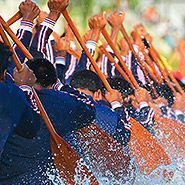 EXPERIENCE
Over 100,000 m of executed lines and warehouse markings